Pianos For Sale And Hire
We Sell And Hire Pianos
Pianos For Sale Or Hire
Updated 8th April 2022
Ask about interest free credit (NO VAT)
RENTAL PIANOS AVAILABLE from £40 per month. Price includes moving and tuning.
Go to our hire page for full details
ALL PIANOS COME WITH A TWELVE MONTH GUARANTEE AND FREE TUNING.
Our current stock of pianos is down at the moment as we are waiting for some building work to be done.
In the mean time Peter suggests potential buyers get him to accompany them to the London Piano Auctions, where there is a wide variety of uprights and grands at trade prices. Or Peter can source particular pianos in the trade for you.
1 - Fuchs And Mohr Upright Piano.
Just in
- Very small modernish German (Fuchs and Mohr) made urpight piano.
Awaiting refurbishment.
£POA
---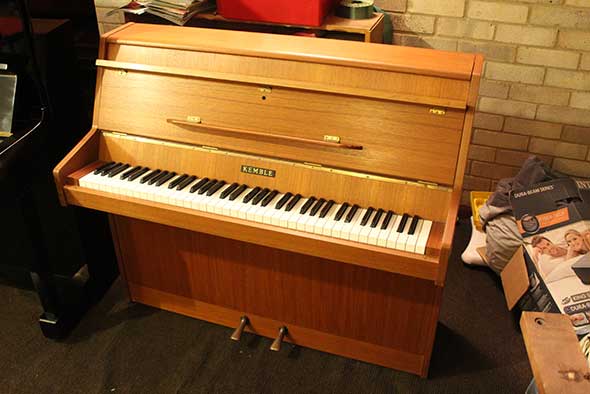 2 - Kemble - Small Modern Upright
Very small upright piano.
six octave.
Mahogany casework.
Very Good Condition
£850 + Moving
---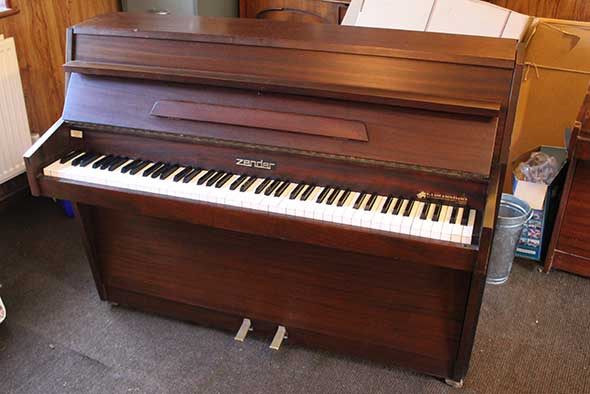 3 - Zender - Compact Small Modern Upright
Refurbished
£550 Or Hire
---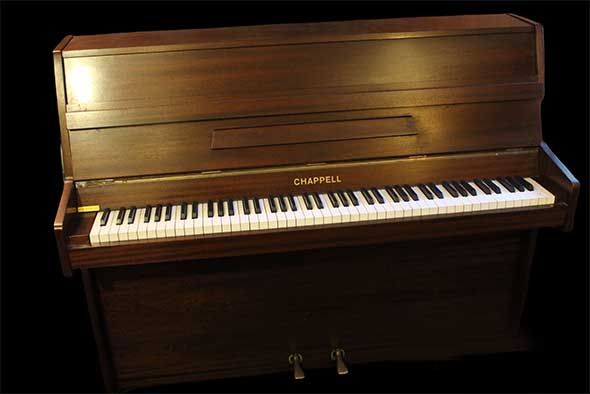 4 - Very Small Upright Chappell
Full compass at concert pitch.
Has been through the workshop and received new German hammers.
Plays very well with a singing tone.
£950 including free tuning. (No VAT)
---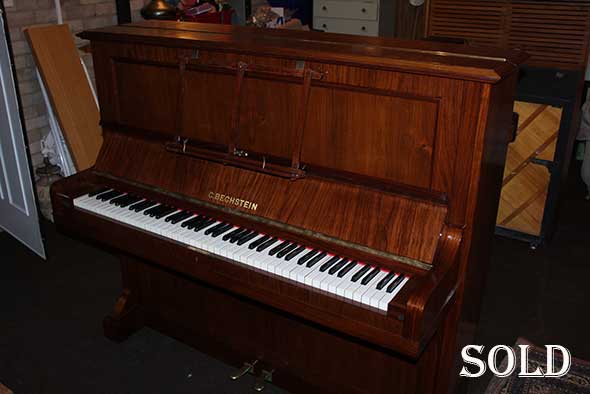 5 - Bechstein Upright
In a re-polished Rosewood Case.
Re-strung and fully overhauled.
Light action
Gentle tone.
Exceptional value at £SOLD
---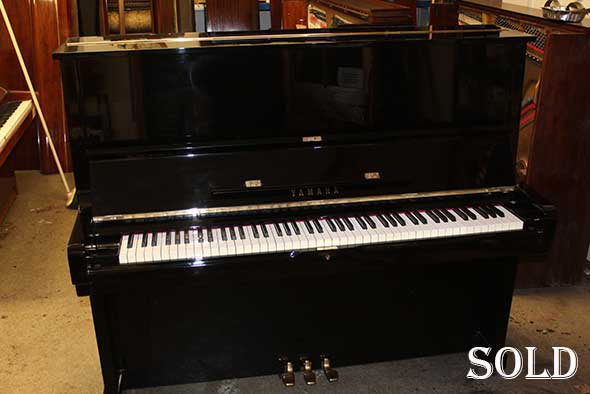 6 - Yamaha U2 Upright
Highly sought after, beautiful Yamaha U2 Upright piano
In a fine, clean black gloss case.
Fully Refurbished.
Excellent singing tone with a wonderful bass register.
One of the best upright pianos we have supplied.
£SOLD
---
7 - August Forster Upright Piano.
Selling for A Customer:
This is a sensationally good piano for anyone wanting to upgrade to something capable of Grade VIII plus.
Internal condition is excellent.
It can be seen in Walsham le Willows.
Contact Mrs. Vikki Cooper on 01359 259143
£SOLD
---
Stools
Different s/h stools available: antique, singles, duet, rise and fall, cheapies.
Short Term Hire
Hire a piano for a special occasion, like a wedding or a production in a village hall. Prices work out cheaper over a longer period because of transport costs.
Peter Tryon
Peter Tryon FMCM., FASC., ARCM., ALCM., AVCM., Cert Ed.
40+ years experience. Regular visits across the county plus parts of Norfolk, Essex, Warwickshire and Scotland (Dumfries area). Tuner for the National Trust, Cambridge University, Forestry Commission outdoor concerts, Suffolk County Council schools, many private schools, piano teachers, etc.
Fully enhanced CRB check and fully insured with £5,000,000 public liability.
Our Contacts
9 Green Close, Drinkstone,
Bury St Edmunds Suffolk IP30 9TE